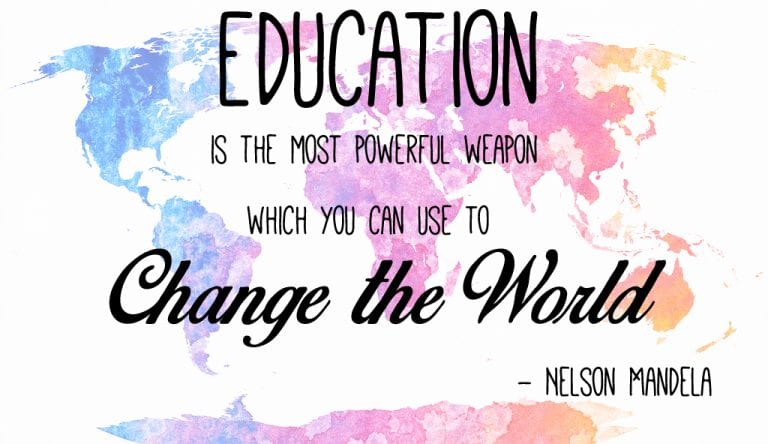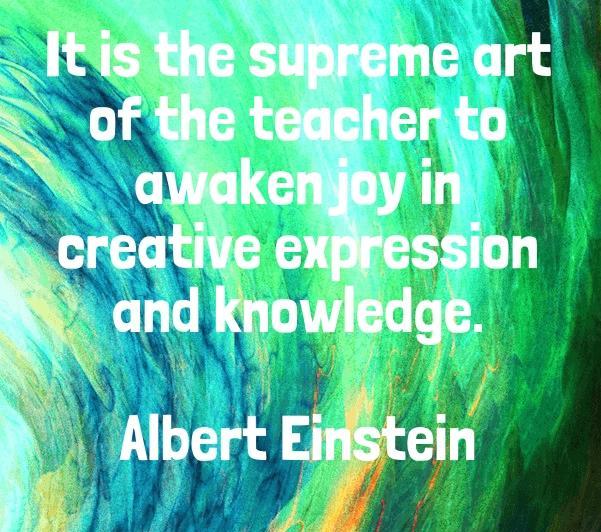 Ever dreamt of upping sticks from your 9-5 job if you only knew how to channel your passions into commercial reality? How the heck can professions like teaching be adapted to more entrepreneurial ventures spanning from London to Hong Kong and beyond? How much experience do you need in a field before jumping ship and creating a business from scratch? How do you motivate yourself when you're your own boss?
As with most things entrepreneurial, Emma Storey challenges the norms we're accustomed to believing, giving incredibly helpful insight and advice about her path to entrepreneurial success. So if you've ever wondered about any of the above, read on. This is a lady with brains, beauty and business savvy in bucket loads…
Emma's company, Bespoke Tuition, is a seriously special tutoring outfit. Offering customised tuition for discerning families both in London and internationally, this is an organisation with quality at its heart. Comprising a 200 strong team of hand-picked tutors who are carefully matched to suit a family's unique requirements, Bespoke Tuition is just that – bespoke.
So if you've ever found yourself sitting at your desk wondering how to go about setting up a business or how to combine your interests and your job, read on and be inspired…
Over to you, Emma…
Can You Tell Me A Bit About What You Do?
I source inspiring private tutors to motivate young people in their academics in the comfort of their home. Bespoke Tuition is based in London but also specialises in placing tutors with families overseas from Asia to the Middle East, Europe and the Americas. 
What Was Your Previous Experience Before Starting Your Business?
After 3 (enjoyable but not overly memorable) years in legal recruitment with Michael Page International, I resigned to discover something more personally stimulating. Given we spend more time with our work colleagues than we do our loved ones, life's way too short to stick in a job that doesn't motivate us.
Whilst exploring various career paths – personal training, interior design, researching whale sharks (!) – I took on some part time work as a private tutor in London. 2 hours a week swiftly became 30 hours a week. A year in, I got excited by the international scope of the role and became a 'live-in tutor' assigned to private family homes in Hong Kong, Australia, France and Switzerland. 
What Inspired You To Start Your Business?

It struck me that I wasn't put on this earth to be a recruitment consultant! I always wanted to create something of my own and building a tuition agency was a natural progression from my own personal work as a tutor. Sitting behind a desk from 8.30am-7pm every day didn't suit my lifestyle either; I find it hard enough sitting through a film at the cinema! 
I had also witnessed the pros and cons of different education systems and methods across the world, which fascinated me. The key driver, though, was my belief that I could improve on the service currently offered by tutoring agencies in London. Having personally witnessed the importance of a good fit between tutor and student, I felt that the process of matching a tutor with a student was under-estimated by many and that I would relish the opportunity of providing this personal focus.
Many people wrongly assimilate being an entrepreneur with being an inventor – the reality is that most successful businesses begin by recognising how you could deliver a service or product better than someone already doing it! 
How Did You Manage To Build Your Business?
By never losing sight of my values behind and vision for the business. My tutors are ultimately my business product so a crucial part of building the business was picking the right representatives of my brand and never compromising on quality. By deliberately remaining small and bespoke, the business has remained efficient and sustainable. It also means that we have been able to grow organically as our tutors willingly recommend other tutors and clients recommend their friends.
Getting regular feedback from clients has also been a crucial part of our business development. Whilst it may go against human nature to actively seek criticism, collecting regular feedback and making subtle adjustments can make the difference between a mediocre business and a highly successful one. 
What's Been The Biggest Highlight?
It's hard to single one out as every day is exciting when you are building something of your own. I'd have to say developing my brand in Hong Kong was a hugely exciting phase. Seeing the results of my team's efforts is also a massive highlight – testimonials sent in from delighted parents and students so full of gratitude for our support makes it all so worthwhile! 
What's Been The Biggest Challenge?
Probably starting out working from home, which was pretty isolating having previously worked in a buzzy office environment. Whilst office space in London remains expensive for startups, fortunately there are an increasing number of co-working clubs and spaces in London which provide an affordable alternative and can also offer good networking opportunities eg Workpad Group, Google Campus, London Executive Offices, The Clubhouse and The Soho Collective. You can opt to use these spaces by the hour, by the day or commit to a monthly/annual membership so there is plenty of flexibility. 
What's Your Favourite Product / Service? 
This month it has to be Barry's Bootcamp as introduced to me by a girlfriend. It has a legendary following including A-list celebs, models—even Olympic athletes, its signature being hour-long workouts including 25-30 minutes of interval cardiovascular treadmill routines and 25-30 minutes of strength training utilising free weights, resistance bands, medicine balls and other equipment.
Trainers, muscle groups and even workout segments vary throughout the week so that no one class is ever the same. Their innovative technique works to "shock" the body in the most efficient and effective way to improve your cardiovascular system, lose weight and build muscle. Regardless of skill level, you can burn 1,000 calories in just one hour. It's one hell of a work-out!
How Do You Build Your Client Base?
By never dropping standards and paying detailed and personalised attention to each and every client enquiry. Beyond a basic website, I rely on good old word of mouth to reach out to customers. If I was a parent, I would far rather use an agency recommended by a trusted friend than the one I saw on a billboard. 
What's The Best Compliment You've Received?
I spent 1.5 years living with an American family in Hong Kong tutoring their 13/14 year old son. I received a card from the boy on my departure which read, "I don't think there has ever been a student in history who has actually wanted his tutor to stay."
What Advice Would You Give To Budding Entrepreneurs?
1. Just Do It
Stop talking about it and start mapping out the steps to achieve your goals today. If you believe in yourself and your idea, you are half way there but you must take bold action to turn it into a reality. Don't be a drifter!
2. Be Clear On Your Goals And Never Lose Sight Of Them
From the outset, ask yourself why are you doing this? What are you trying to achieve? How will you be distinctive? If you stop caring, you will lose all momentum and the business will suffer so never lose touch with these goals and drivers. Goals will re-energise you through the tough times.
3. Take Charge Of Initiating Change
Take charge of your career and don't wait for things to happen. I don't make any New Year's resolutions as I try to make them all the time – never cease to better yourself both in your personal life and your working life – there is ALWAYS room for improvement!
4. Avoid Being Reactive; Be More Proactive
Many of us are guilty of drifting through our jobs, trawling through emails from top to bottom and simply reacting to new email alerts. Your productivity levels will soar if you are disciplined enough to prioritise your tasks each day (even each hour)! In particular, set time aside for emailing and turn off the alerts when you are working on other areas; that way you won't be distracted by any new messages popping up. Maximise your time as efficiently as possible and always leave room for business development so that you have things in the pipeline. 
5. Look After Your Employees
Ensuring your employees feel valued and building their respect is a crucial means of developing a positive, enduring brand. Look after your employees, value their feedback and they will reward you by going the extra mile. Build a progressive and sincere ethos from within.
6. Stay True To Yourself And Your Values
This applies in respect of your business planning and development. The most passionate and often most successful business owners I have seen have been those who have a little piece of them in their business. Absorb advice but trust your instincts and go your own way.
7. Don't Be Afraid Of Making Mistakes 
It may sound cliché but some of the best business lessons are learned by a bit of trial and error. Turn negatives into positives and never stop learning. Learning to accept when you are wrong is just as important in business as it is in your relationships! 
8. Embrace Change
Your ideas will naturally evolve – let them, don't limit them, you never know where they might lead. It is good to be channelled and focused with clear direction when starting a business but adaptability, self-reflection and foresight are also huge business strengths. 
9. Constantly Re-Assess And Re-Strategise
Write down five adjectives of how you would like your business to be described then work on delivering this each day and make a point of checking weekly or monthly that you aren't letting any of them slip. 
10. Learn To Delegate
Or you limit your business growth. It's as simple as that. 
11. Go The Extra Mile
Be innovative, think outside the box, never tire of considering how you can add more value to your product or service and watch your competitors trail along in the dust! 
12. Enjoy Life!
Boundless energy and passion for your business idea is great but channel it and keep your priorities in check. There is little more important in life than the health, happiness, family and friends.
What's Next For You?
A fortnight in Sri Lanka with family – being your own boss definitely has its advantages! 
How Can We Contact You?
Email: emma@bespoketuition.com
Website: Here
Telephone: 07732 371880
What's Your Favourite Quote?
So many to choose from but if I had to pick a winner…
Tell Us Something We Didn't Know About You…
According to the diary I recently discovered tucked away in a cupboard, my top five dream jobs were to become a marine biologist, a beach volleyball world champion, professional waterskiier, wildlife photographer or safari park ranger. Never say never!