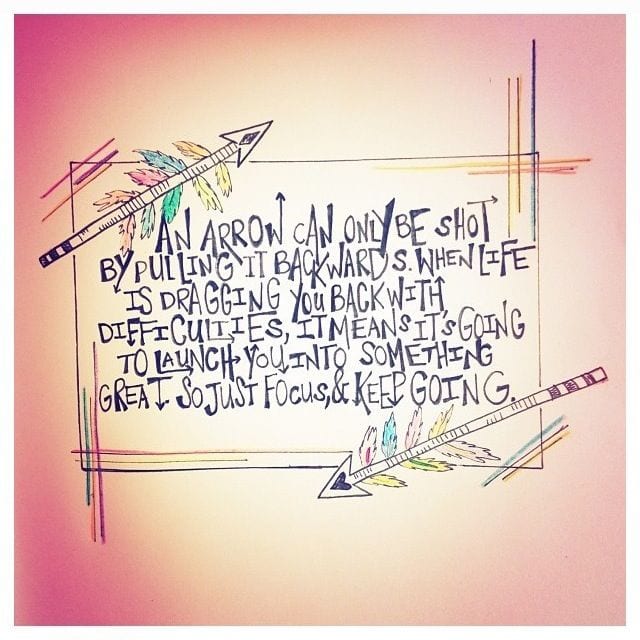 What shade of blue are your Sunday Blues and where do they take you? Turquoise oceans and stripey sun beds in the Caribbean with cocktails in hand? Or maybe you're day dreaming of sunset skies across the River Thames as you stare out of your (make-believe) office window from home? Or are your escapist fantasies a darker shade of blue that see you wishing you could leave your daily grind more than anything in the world?
If any of these are you, this truly candid interview with Gemma Tanswell has your name on it. Creator of  Stage Plus School of Performing Arts, Gemma ignored the doubtors and stood firm to her dreams, creating an inspiring company that fufils her day in, day out.
So if you've ever wondered about jumping ship and creating your own business – your style – your way – read on. This is a lady with brains, beauty and business savvy in bucket loads…
Over to you, Gemma…
Can You Tell Me A Bit About What You Do? 
I am the Owner and Principal of Stage Plus School of Performing Arts based in Princes Risborough, England. I'm a trained ISTD and RAD teacher and have also trained in Zumba and the Trinity Arts Award. When I'm not teaching, organising competitions, exams and shows, I'm trying to keep my school in the forefront through advertising, social media and all the general admin!
I'm also part of the creative team at Risborough Youth Theatre, work part time in a preschool (where I've taken my Levels 2 & 3 in CYPW) and have just started to write a family blog.
Aside from that, I'm a wife of 4 years and mummy to a gorgeous 2 year old boy!
What Was Your Previous Experience Before Starting Your Business?
I started dance classes when I was 3 years old where I was a member of our local dance school, Sabatini School of Dance and Performance. I never took any exams – I just performed for fun and it certainly was that!
At 18 years old, I went onto North London Dance Studio where I spent 2 years training and graduated with a Diploma in Performing Arts, Intermediate and Advanced exams in Ballet, Tap, Modern and National. I then completed my teaching qualifications and updated others at the Linda Sweetzer Teacher Training College, taking advanced 2 Modern over the years, too!
In terms of work, I performed around the UK and worked in Tenerife as the dance captain on a new venture. I stayed out there for 2 years, where I performed as a singer and dancer as well as team leader and choreographer for a new version of the show. I returned home due to a death in the family in 2005 and shortly after the show closed down. On my return I taught for various schools in my local area while I decided what was next – which turned out to be meeting my husband!
What Inspired You To Start Your Business?
A dream! When I returned from working abroad, I was freelancing at a few schools and covering maternity leave at Stage Plus when I was asked if I'd like to buy the school (the lady who had started it in 1983 was moving abroad). Although it was well established, there were definitely some obstacles – I would be losing the premises they were working in, for one. I paid a lot more money than I should have for the business but I was only 24 years old and it had been a dream of mine to own my own school. At that stage I didn't think such an amazing opportunity would come up again.
I can't believe I will have owned the school for 8 years in June!
How Did You Manage To Build Your Business?
A few years after I took over the School I rebranded it with a new logo, new website and new branded wear. I also did a lot of research into what my students and their parents wanted (I think it's important to do this regularly).
Then the recession hit and caused a major set-back on our student numbers so things had to change again.
That said, I think change in general – and keeping with the times – is really important. In that vein, we participate actively on social media platforms such as Facebook, Twitter and YouTube and try to keep people updated online as much as possible.
In terms of internal management, workshops help us to access different dance styles and teachers and shows and festivals showcase our choreography and fabulous students (as well as showing the younger children and parents what they can aspire to do).
I also believe in the good old power of word of mouth. I have some amazing students and I'm lucky their parents recommend us all the time. It's such a lovely feeling and it makes you feel very supported!
What's Been The Biggest Highlight?
Seeing students go off to Professional Dance Colleges and pursue careers in the Performing Arts. I currently have students working on cruise ships, heading to the Royal Ballet to train, working in Disneyland, Paris and others who are performing in the West End. It's lovely to have received so many goodbye cards and text messages full of gratitude for the part I've played in their achievements. One of the best moments was receiving a text message at 2am from an ex-student saying: "Sorry it's so late but if it wasn't for you I wouldn't be having a drink and a chat with Matthew Bourne as we speak".
We always say that once you're part of the Stage Plus family, you never really leave.
What's Been The Biggest Challenge?
Money. I love the school and everyone involved but there have been some tough times. When the recession hit, I had just taken on a new studio full time which was a massive outgoing. Although I was determined that this would build the school further, as money faltered, numbers dropped. However, we made it through and although I have had to make some serious changes, we are still standing and have new students starting all the time. I'm certainly in this job for the love!
What's Your Favourite Event / Product / Service? 
I love to go to Move It at Olympia for the performances more than anything. It's so lovely to see college students (some of whom are ex-students of mine) showing the world what they've got. It's also a great opportunity to see what's new in the dance world so I can take Stage Plus up a notch each year.
How Do You Build Your Client Base?
A lot of it is word of mouth. I've done lots of different advertising over the years but my website and reputation are the best sellers. We also perform at local fetes and have been involved in a lot of charity shows which means more people hear about us.
What's The Best Compliment You've Received?
It was an insult and a compliment in one – which propelled my career 100%!!
My Principal at Dance College told me I'd never be a performer but I'd make a fantastic teacher.
Of course, this only strengthened my resolve to perform and sure enough, I was one of the only ones from my year who went on to perform and here I am now with a dance school of my own!
What Advice Would You Give To Budding Entrepreneurs?
Take on board others' advice but the best way to learn is by following your dreams. I've had many setbacks and many people telling me that I'm doing the wrong thing (including my parents and my husband) who, despite having really supported me, didn't want to see me struggle at times.
Unfortunately, most of the time they ended up being right but the only way I learnt this was by doing it myself! I just knew I'd regret it if I didn't try!
Although I definitely have an impulsive streak, nowadays I try to be more cautious by planning as much as possible!
What's Next For You?
Wow, now there's a question! There are so many things going around in my head at the moment……
In terms of the school, I'd like to offer a wider range of classes, build our student numbers and get a fab show under our belt for 2016.
I'd also like to train as a nutritionist and to learn more about the anatomical and physiological side of dance (I was inspired by a course i went on a few weeks ago).
On a personal level we'd love to expand our family.
I think 2015 and 2016 are going to be busy!
How Can We Contact You?
Website: www.stageplus.com
Email: stageplus@hotmail.com
Telephone: 07931 180 807
Social Media: Facebook and Twitter
Also: YouTube
What's Your Favourite Quote?
Tell Us Something We Didn't Know About You….
I'm pretty good at face painting (completely self taught!) and have been put in charge of this at many show runs (imagine the animals in The Lion the Witch and The Wardrobe…) Safe to say the comic relief events, fetes and birthday parties I've been roped into have turned out to be pretty hands on!!