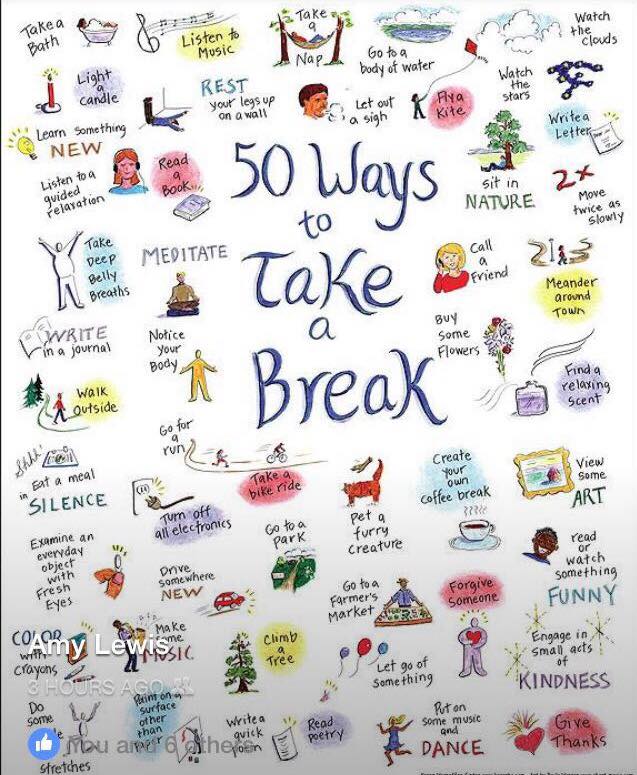 If you're stuck for ways to relax this week, check out 50 Ways to Take a Break above.
There are too many I love but if I had to choose, my favourites would be:
1. Call a friend;
2. Sit in nature; and
3. Pet a furry creature.
What makes you relax and unwind?
Into dreamy states that make your soul soar and your thoughts roam?
Whatever they are, indulge in them. And observe where your mind takes you. Those are the paths to wander down and wonder about.
And just for good measure, add another you don't normally indulge in and observe how it lifts you up.