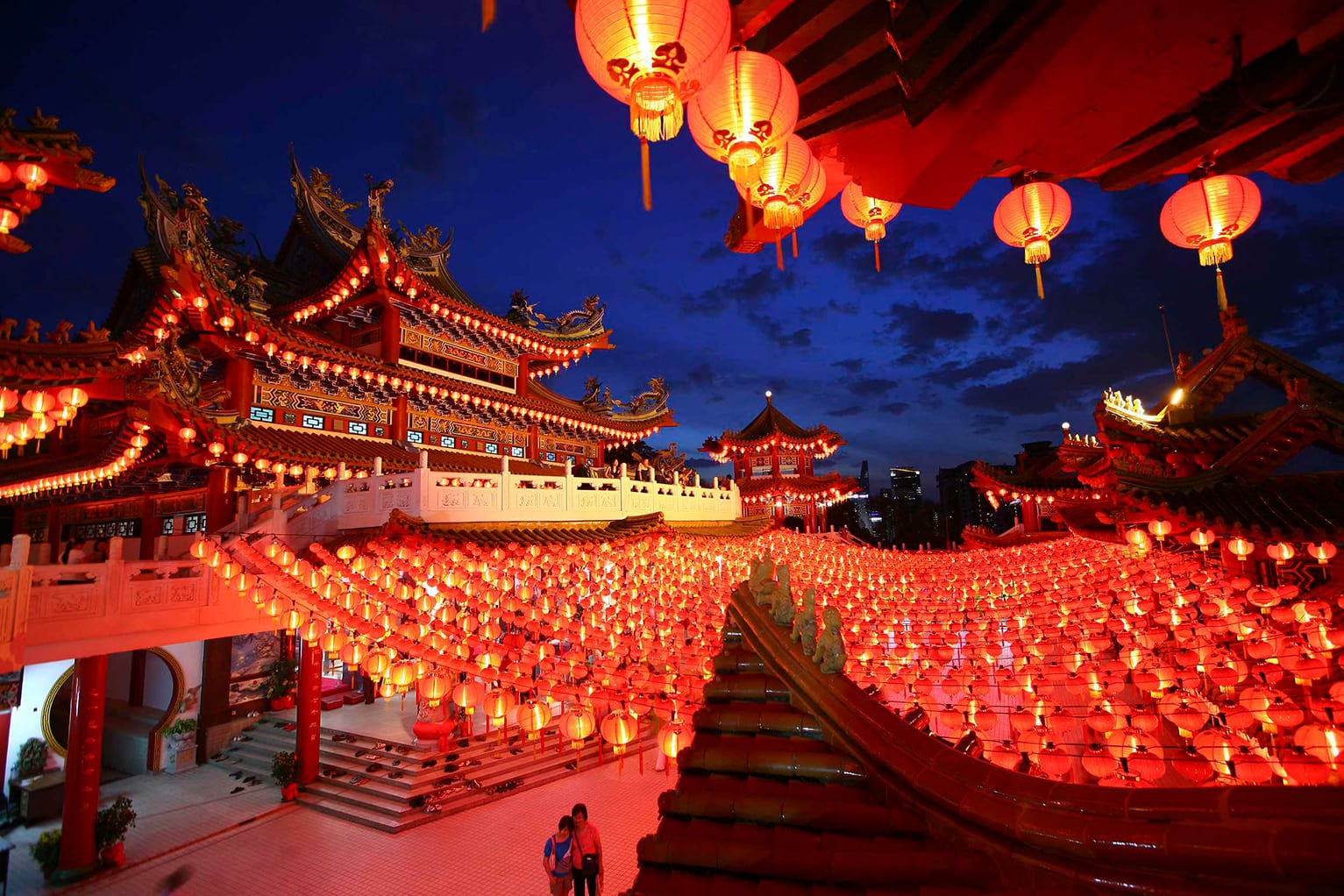 Have you ever fantasised about moving abroad but feel apprehensive about taking the leap?
With so many places to choose from whether Europe, Indonesia or America, considering a move abroad can feel as scary as it can exciting. From assessing the size of a place, the possibility of finding a job or the likelihood of finding good friends far from home, upping sticks can seem an idyllic idea laden with risk. But it doesn't have to be.
That's where Gazing Girl comes in.
In a series of short interviews with guys and girls who have moved abroad to Sweden, Spain, New Zealand and beyond, we hope to give you the confidence to travel where your heart takes you.
Next stop, China! Over to you, Laura…
Can You Tell Us A Bit About You?
My name is Laura and I am currently a teacher at an International School in Guangzhou located in Southern China. I'm in my final and fourth year living in the Middle Kingdom and I'm about to embark on a new challenge in Seoul, South Korea.
Before moving here I studied Politics and French at Bath then returned  to London to become a primary school teacher. After 5 years in London, I embarked on my new life here in Asia.
What Made You Want To Travel?
I have always had wanderlust, moving to Nepal when I was 18 and then France in my early twenties. I seized every opportunity to travel and after becoming very ill in my mid-twenties and having to take a substantial amount of time off work, I decided it was as good a time as any to move somewhere new.
I currently live in Guangzhou in Southern China but I spent the previous 3 years in Beijing, the capital of the People's Republic of China and home to over 20 million people, the incredible Great Wall, The Forbidden City, Tiananmen Square, hutongs, Ai Wei Wei, peking duck, dumplings, bicycles and many other great wonders. A city of extremes, winter temperatures often drop to -20 degrees celsius and summer highs reach a very hot 38.
What Were Your First Impressions of China?
When I first arrived everything was so fun and interesting I didn't really notice the change. I was very lucky and met very good friends early on that I still speak to daily. Any change is easy once you have that support network around you.
Hitting the expat supermarket for home comforts also helps with those days where you just don't fancy the local cuisine and crave home comforts.
How Has Living In China Compared To Your Expectations?
China is everything I expected and nothing like I expected at the same time. Anthony Bourdain summed up China perfectly when he said: "One thing I know about China is I will never know China – it's too big, too old, too diverse, too deep, there is simply not enough time.'
I didn't have a set view of what China was or who the Chinese people were beyond knowing that China was a Communist state, they produce lots of cheap goods, they eat rice and like Kung Fu and Pandas.
However, I've never seen any Kung Fu happening out the blue, Pandas don't roam the streets and whilst China is supposedly a Communist country, it does in fact seem to be the most dynamic capitalist country on earth. I'd go as far to say shopping is something of a fetish here with intense levels of consumerism seeing people shopping at all hours of the day and night.
The Chinese also love to eat – eating is probably the favourite national pastime.
What Are Your Favourite Aspects of China?
China's diversity is amazing. There are many languages and dialects spoken, different ethnicities, cultures, religions and most importantly, food. The stuff you get at the Chinese takeaway in the UK is yet to be seen on a plate here. I had no idea how good Yunnanese or Xinjiang food was before I came here and I still don't think you can find these regional specialities anywhere in London. Plus dumplings. They are amazing, boiled, steamed or fried. Simply the best.
As well as the food, I love the daily craziness you see. Anything goes! On top of that, the taxis are cheap so there's no need for a night bus, it is safe to walk around late at night and I love my ayi (housekeeper), the markets, the dumplings, the history, the landscape and once you get to know them, the people.
I also really like how the family unit is still so important here. Grandparents take care of their grandchildren and you often see family banquets lasting hours with everyone eating, sharing and talking together.
What Have Been The Highlights?
Without doubt, the people I've met. I've made some incredible friendships and met some truly inspirational people along the way. And of course the opportunity to experience another culture and travel has also been incredible.
The opportunity to travel within Asia and further afield is an obvious highlight. I've travelled to places that I wouldn't ever have thought I'd be able to and seen and experienced many different cultures and foods. I've also been shown unbelievable kindness and realised how lucky and privileged I am to experience all these amazing things.
What Have Been The Biggest Challenges?
The biggest challenge is missing things back home – not being able to be there for loved ones when they are having a bad time and equally not being able to share the special times face to face.
To all my friends whose weddings I have missed and whose babies I've not yet met, I am sorry – I love you all.
In terms of challenges on a day to day level, I'd have to say one of the most difficult is the open toilets all lined up next to each other with no door, no divider, just a hole… all I can say is that the first time is the worst. My top tip to combat this is never wear a jumpsuit in the hutongs of Beijing (narrow lanes or alleyways) as you will ultimately end up half naked in an open bathroom for all the local grannies to see.
On an administrative level, it can be frustrating trying to get simple things done as everything needs a red stamp on it and you often get told things are impossible. Often things will end up being resolved and you will get that elusive red stamp on your paper but patience and perseverance is a must.
Finally, the language is a challenge and I'd recommend anyone considering making a move out here to learn it on arrival as it will make your life so much easier.
What Do You Hate Most About China?
No matter how long I live here I cannot accept the spitting because it's not just the spitting, it's the hawking up of the spit before the spit that's the most astonishing part.
I also get frustrated by a lack of politeness and awareness of others around you (but this might a British thing).
I also find public defecation an issue.
What Is The Biggest Difference Between China And The UK?
One of the biggest differences is that there is a lot less diversity in China compared to the UK. Whilst you will see many foreigners in expat areas in bigger cities like Shanghai, Beijing and Guangzhou, if you travel to smaller cities you will see only Chinese nationals and hear Mandarin, Cantonese or a regional dialect. This is a pretty big contrast to the UK where you will see people from all over the world and hear a real mix of languages.
That said, I think China's beginning to change in this respect. As China becomes a global superpower and the Chinese travel more often, more diverse cuisine will be on offer and the number of immigrants will likely increase.
How Easy Is It To Make Friends?
Making friends was the easy part. Given how challenging it can be living in China, people are drawn together and they support and help each other very readily. People here are open, friendly and refreshingly down to earth. It's the only place I've been to where it's normal to ask for someone's number when you've just met them.  As a result, China is a very sociable place to live and people are always asking you to do things and go places even if you have only met them once or twice.
How Easy Is It To Find A Job In China?
Most people obtain employment before moving to China. This offers the best package to people making the move as housing, medical stuff, flights and often schooling is included in this package. Your employer will support you in obtaining a visa and you have to fulfil quite strict criteria in order to obtain one.
What Is The Cost Of Living In China?
China is as cheap or expensive as you like.
If you want to live cheaply, you can shop in the local market, take the bus, share your apartment, drink local beer, eat street food and live on very little money.
Alternatively, you can shop at high end supermarkets, brunch in 5 star hotels, party at the W Hotel, live in a serviced apartment and buy every Apple product under the sun. I jest.. A higher quality of life is actually more affordable and accessible here than the UK. That said, the cost of living is certainly becoming more expensive with China's ever increasing prosperity.
How Expensive Is It To Fly To China?
You can fly here for as little as £550 return if you are lucky. Direct return flights usually cost around £800 – 1000 depending on the time of year.
How Does Homesickness Affect You?
Smart phones have nearly made homesickness a thing of the past, with Whatsapp, Facebook and Skype available at the touch of a button.
On a personal level, I make sure I call my Mum every week and send photos of any adventures so there's a sense of closeness and sharing.
My brother lives in Los Angeles so the time difference can be a challenge but as with most things in life, you find a way.
On the plus side, many of my friends and family like to travel. I spent last Christmas in Myanmar with old friends from Melbourne and Chinese New Year in Thailand with my bestie from school so I am very spoilt, really.
Obviously there are still days where I get homesick, though. We have found the best solution is to watch English films in bed with friends, drink some tea and eat some chocolate – it does get better.
What Would You Have Done Differently Looking Back?
I don't think I would have chosen to do anything differently. I've learnt from my mistakes and have found that China has made me stronger and more resilient to challenges I might face.
What's Your Advice To Someone Thinking Of Moving Abroad?
For me, moving abroad was the right thing to do. And whilst I found it easy, not everyone does. You will know in your gut if it is right for you.
So my advice is – follow your instinct, try and talk to someone already living in the country that you are considering moving to. If it feels right, just do it and don't look back. You might just find it's the best decision you ever make.
And as for living in China, specifically, hire a bike, cycle around and get to know the city like a local!
What's Next For You?
After 4 years in China, next stop is Seoul in Korea – the "Soju Adventure" (Soju is Korea's most popular beverage consisting of ethanol and water).
I'm excited by the new challenge, the new culture and the new language. I'm already planning on dumping all my Apple products at the airport in favour of Samsung so I fit in and I will be acquiring a love of Kimchi (a Korean vegetable dish), K-Pop (Korean Pop) and all things barbecue.
How Can We Contact You?
You can contact me on Facebook if you wish. I'm the only person with my name in the world so I am pretty easy to locate!
What's Your Favourite Quote?
'Bahala Na'. It's not so much a quote as a Filipino saying… It means all things shall pass and in the meantime, life shall be lived.
Tell Us Something About You That We Don't Know?
I was once a judge in a talent contest whilst in Hohhot, Inner Mongolia. I had no idea what was going on.