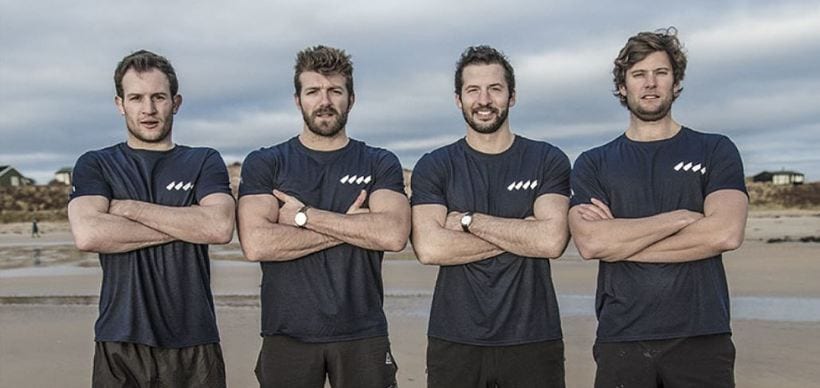 With 1 in 4 people in the UK experiencing a mental health condition each year, raising money for mental health charities like Mind is a no brainer. Add losing your mother to mental illness and rowing an ocean in her memory and you have a passionate tale of love and loss that's hard to beat. Read on to see how 31 year old London lawyer, George Biggar, is squaring up to the biggest challenge of his life…
What Inspired You To Row The Atlantic?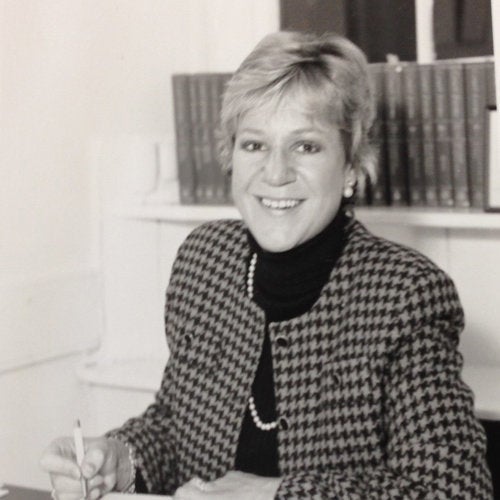 I'm rowing the Atlantic in memory of my mum, Anne Fisher, who passed away in 2011 after a lifelong battle with mental illness. At her funeral, my best friend Dicky and I decided we'd undertake a challenge in her memory and to raise funds and awareness for Mind, a charity which mum was a trustee for. Pete and Stu (two other great friends I'll be rowing with), came up with the idea of rowing the Atlantic after cycling from John O'Groats to Lands' End. They were hungry to undertake another endurance event and the next thing I knew, a WhatsApp group named 'Atlantic Crossing' had been created. After a few bravado-fuelled messages, the idea became a reality!
What Does The Crossing Entail?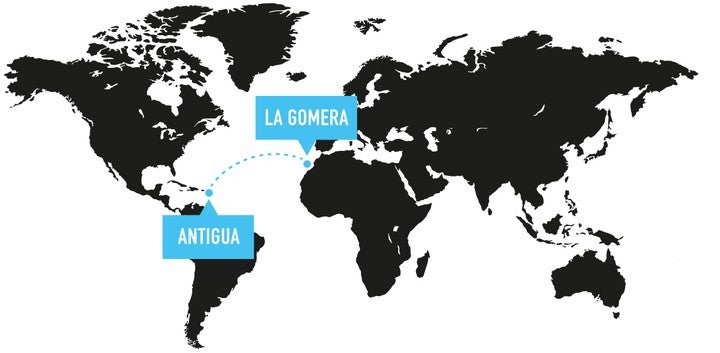 Dubbed the world's toughest row, the Talisker Whisky Atlantic Challenge is an unsupported 3,000 nautical mile race across the Atlantic Ocean, starting on 12 December 2017 from the Canary Islands and finishing in Antigua. With more people having climbed Everest than have rowed the Atlantic, it's one of the world's greatest endurance challenges which will test us to our limits. The boat is only 26 feet long, accommodating the four of us who have a similar combined height. We will also be carrying all our food on board with us, including 720 dry ration packs, 320 wet ration packs, 40kg of macadamia nuts, 18 kg of almonds, 11 kg of coconut shavings, 40 litres of coconut oil, as well as 3 kg of Sudocrem to deal with inevitable chafing. We'll be adopting a pattern of rowing in pairs for two hour shifts and then sleeping for two hours for up to 50 days. Given our limited experience of ocean rowing, it's hard to know how we'll fare but we've spent 18 months preparing for the row and aim to reach Antigua ahead of the other 27 teams!
What's Your Greatest Fear?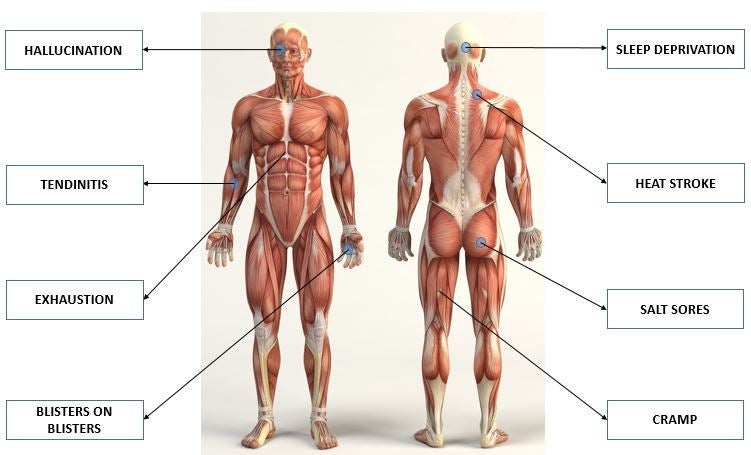 Rowing for mum will be therapeutic but also triggering, especially when tired. In terms of our greatest fears, we're told by people who've done it previously that we'll feel incredibly fatigued, with a constant, dull pain in our muscles and that, in itself, is mentally exhausting for up to 50 days. The general scope of the challenge is also pretty terrifying – 3,000 miles of open ocean for a month and a half! The waves will be up to 40ft high, with storms, seasickness, sharks and very cramped conditions but everything that scares us about the challenge is also what spurs us on.
How Will You Cope At Your Lowest Ebb?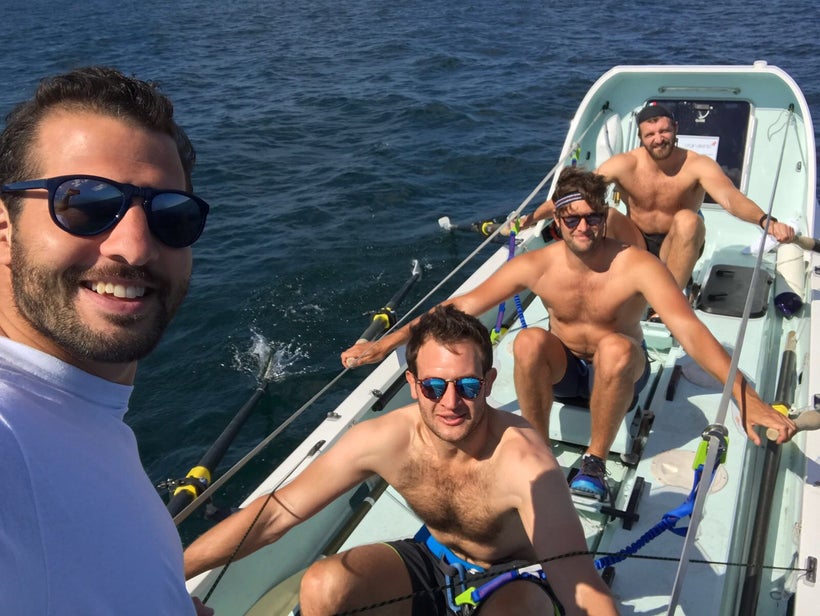 When you undertake a challenge driven by emotion, there's an underlying strength you can call on when things get really tough. So the fact we're doing this for personal reasons will really help us when we reach our limits as will the close friendship the four of us have. We've spent so much time together over the last 18 months that we have a complete understanding of what each other are thinking. We also have complete trust that we'll all be trying our hardest so if someone's struggling, it's because they're genuinely finding it tough. It's up to the other three to find that extra resilience in those moments. Finally, we've got a number of mantras on the boat which will help push us through. 'Remember why you're doing this' will be up there in lights!
How are you preparing for the crossing?
I've found there's an extra hour in every day if you look for it but this has meant we're working 10 – 12 hour days, then fitting in two hours at the gym till 10pm at night, then coming home to deal with emails and getting up at the crack of dawn to fit in a couple of hours of admin before work. It has been a huge undertaking over the last 18 months but now we're near the start line we feel like a lot of the hard work is now behind us – just the row to conquer now!
How Much do You Need to Raise And How Much Have You Raised So Far?
Taking part in an ocean rowing race costs in the region of £120,000. Race entry costs about £20,000, the boat costs about £50,000, the food is about £13,000, shipping the boat to the start line is about £4,500 and shipping it from the finish line back home costs another £5,500, so there's a lot of money to find before you can even consider taking part. However, with a huge amount of support from a number of companies, our friends and family, we've managed to outstrip the costs and make some serious money for our charities. Initially we aimed for £50,000, then £100,000, then £200,0000 and now £250,000 which we recently hit in donations for Mind and Spinal Research. We're incredibly grateful for the support we've had but it doesn't stop here – we want to make as much as we can!
What's The Hardest Part of The Training?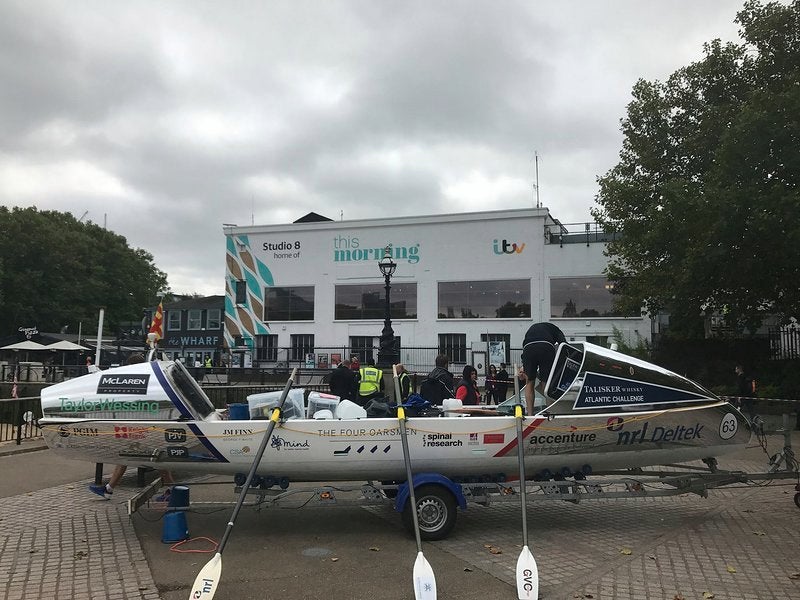 The training requires round the clock commitment, involving a lot of rowing on the Thames, weight training in the gym and arduous rows in the gym. One of the most challenging aspects has been adapting to a ketogenic diet plan for the row which means ditching carbohydrates and sugars and focusing on eating as much fat as we can. I'm a bit of a foodie so this has been a real struggle! Having the odd bag of pork scratchings at the pub as a naughty snack is all very well but when you are force feeding yourself 3 packets a day between meals or whole blocks of cheddar, it's slightly less enjoyable! That said, when we arrive in Antigua and plough into burgers and chips, it will be worth it!
What Will You do When You Reach The Finish Line?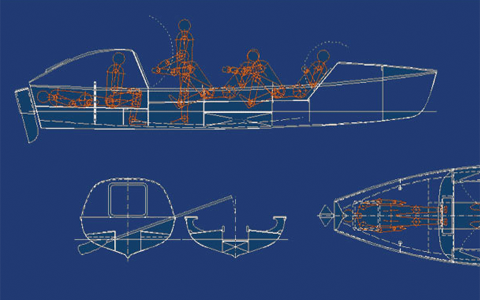 We're bound to feel home sick during the 40 – 50 days at sea so seeing friends and family at the finish line will be as overwhelming as completing the challenge. That'll be swiftly overtaken by a huge craving for a burger and a beer, I imagine! Then we'll have a period of recuperation before hopping back on the plane and facing reality. People keep asking whether this will be a one-off life experience or the start of many endurance events. For me, this is more about commemorating my mum than satiating an endurance junkie drive, but never say never!
We'd love you to spare what you can and donate to Mind and Spinal Research through our website – www.thefouroarsmen.com/donate. Awareness is also paramount to the work that these charities do, so please spread the word about what we're doing and why. The last year has seen huge discussion around mental ill health and the misplaced stigma around it; if we can keep this conversation going it will be a huge achievement.