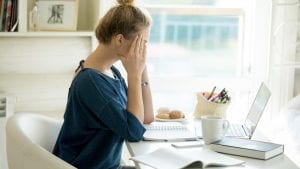 "We're all very driven here. We don't suffer with things like that"
Senior Partner, Magic Circle law firm
The legal profession is widely known for attracting high achievers, those with excellent grades, drive, attention to detail and resilience. There's no denying the legal industry is built on extremes; think the A-Type personalities driving Magic Circle revenues north of a billion pounds a year to the cut above intellect which sees only a third of student barristers securing pupillages.
Ironically, these stellar qualities can also be many lawyers' and barristers' Achilles' heel. For while the high-powered legal industry thrives off outstanding professionals, this same unrelenting standard for excellence can leave legal professionals feeling imbalanced, burnt-out and more vulnerable to mental illness than employees in other industries. According to Dr Michalak of the University of Queensland: 'Lawyers suffer from significantly lower levels of psychological + psychosomatic health wellbeing than other professionals'.
Read my article for The Law Society Gazette here to explore why now, more than ever, mental health needs to be moved to the top of the legal agenda.