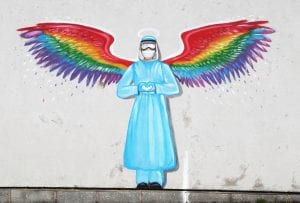 "Often in the chaos of daily life we don't have an opportunity to think about our purpose"
Jonathan Moult, Lawyer turned Counselling Psychologist
Despite the many negatives of the pandemic whether financial, professional or human loss, Covid19 has revealed one great pearl of wisdom: that the best paid are not essential, raising some serious questions around the notion of purpose, meaning and value.
Turning commonplace norms around social status, service and worth upside down, the pandemic has triggered soul-searching among financiers, lawyers and other esteemed white-collar workers who may have previously measured value (and been valued) in terms of net worth and social status. This begs the question, what is success?
Read my article for Thrive Global here to see the fatal flaw that causes most career unhappiness and harness this universal pause to get clear on what purpose, value and meaning mean to you.