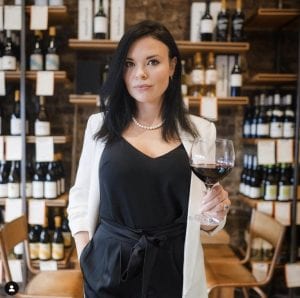 Episode 9 of The School of Success Podcast Series is now live! An inspiring and eye-opening deep-dive into how to shift career during Covid and why this is an opportunity not to be missed!
This interview with the accomplished founder of Bacchus & Brodie, Libby Brodie, teaches you:
– why lockdown is a prime time for career change;
– the key factors to consider before taking the plunge;
– the greatest challenges in pivoting in a new direction;
– how to combat fears that may keep you stuck;
– how to deal with anxiety around networking;
– and more!
This is for you if you have an interest in changing career path, finding your passion or setting up your own business. This is also for you if you're not sure you have what it takes to pursue a path that excites you and don't know where to start
In this super informative interview, Libby shares her expert wisdom from her extensive experience working on record-breaking theatre shows that saw her go from starting out as a Theatre Administrator at the Prince of Wales Theatre in London's West End to becoming an acclaimed Theatre Producer of her own company, Libby Brodie Productions – before pivoting into the wine industry and setting up her own wine consultancy when Covid19 hit!
You can find Libby @a_little_sip_of_me_time on Instagram and at www.bacchusandbrodie.com/