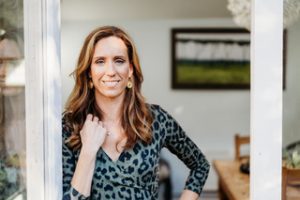 Episode 13 of The School of Success Podcast Series is now live! An inspiring and eye-opening deep-dive into how shifts in your diet and lifestyle can transform your life and support females in their 40's suffering with hormonal imbalance regain vitality, restoration and balance.
This interview with the accomplished Melanie Flood, Nutritionist, Health Coach and Female Hormone Expert, teaches you:
– top tips for losing weight fast, the healthy way;
– the surprising link between nutrition and mental and physical health and the shocking consequences of a bad diet;
– the truth about supplements and the six pillars of wellbeing;
– how gut, hormonal and genetic testing can optimise your wellbeing and happiness;
– the surprising signs of the peri-menopause; and
– why you shouldn't believe everything a doctor tells you
This is also for you if you have an interest in how optimisation of sleep, movement and even the products you use in your lives can have a huge bearing on your wellbeing and happiness. Or maybe, like many of us, you're not sure what a Nutritionist and Health Coach is and the main benefits of investing in one!
In this super informative interview, Mel shares her expert wisdom from her own journey struggling with low energy and anxiety and top tips for turning your life around using diet and lifestyle. A successful registered Nutritionist and leading expert in women's hormonal health, Mel works with a range of clients but has a specialist focus on the perimenopause.
You can find Mel at www.instagram.com/melaniefloodnutrition/ on Instagram and at www.melaniefloodnutrition.com/
Listen to the full episode here!