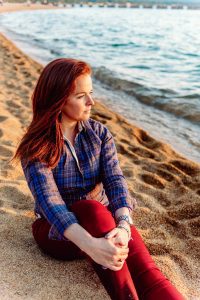 Success Coach & Corporate Wellbeing Trainer, Melanie Pritchard is sharing her story of lockdown and the Covid pandemic in a story entitled "Coming Home".
Just before the pandemic hit, Melanie had a sixth sense she needed to leave London fast. When national lockdown was announced, with no home in sight, she dug deep into her coaching toolkit and looked for the "probortunity" – the opportunity within the problem. On a geographical and spiritual quest to find her true north, she embarked on a deep dive journey to the rural wilderness, re-visiting sacred reminders within herself of what was important to her; boundaries, routine, rest and reflection. Testing her in ways unimaginable, Covid19 was a true wake-up call, reconnecting Melanie to her true self and her soul's calling.
Read the full article here for top tips on what to do at moments of transition and change in life.