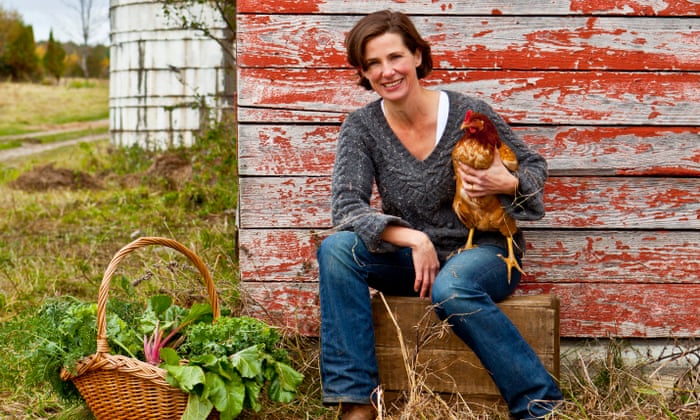 What are you?
A professional or an entrepreneur, a country bumpkin or a city slicker, a conformist or a free spirit? Or are you a hybrid – a suited and booted banker or lawyer with the 'perfect job' but a niggling desire to explore less well-trodden paths? Or maybe you're just plain confused about where you fit and what really drives you.
Whatever category you fall into, most of us from Generation Y were bred by folks with far less opportunity than us professionally. With more conventional views of what constitutes a 'proper' job, our parents may have inadvertently left us stuck between a rock and a hard place – between what we should do and what we want to do. But 'should' is where it all goes wrong.
Expectations versus reality
Nobody knows this better than Kristen Kimball, author of 'The Dirty Life' and former freelance journalist and Harvard graduate from New York. After a chance interview with a hunky farmer, she upped sticks to set up farm with her green-fingered interviewee, leaving the city lights and life as she knew it in her wake. You heard right – East Village in favour of mud and veg in the middle of nowhere. This is a story of two love affairs that interrupted the trajectory of an intellectual glamour-puss' life – one with farming and the other with a man who milks cows for a living. A striking tale about love, happiness and the power of instinct, 'The Dirty Life' is a must-read for anyone feeling a little disillusioned with the daily grind or what life's all about.
The product of a neat, middle-class world, Kimball's novel charts the mental and physical challenges she faced leaving the glitzy world of 'convention' in favour of rural slog. 'Writ[ing] with precision, authority and gratitude about what is evidently, despite its rigours, an idyllic life' (New York Times Book Review), Kimball challenges our views about wealth, success and love, giving food for thought as compelling as the gastronomical delights she chronicles.
Kimball's union with Mark, a rugged hulk of a man with a passion for food and farming, is a world away from the corporate sphere she might have settled into. But as with the different kind of 'wealth' she finds farm-side, Kimball takes us on a journey full of surprises, a journey which exposes some stark ironies about our perceptions of 'success' and 'happiness' of City life.
Does success equal happiness?
'The Dirty Life' makes us question our 'values' as we know them. In Kimball we find a cosmopolitan New Yorker who, like many of us, supposedly 'has it all'. A woman with all the trappings of refinement, yet one who is, by her own admission, blinded by ignorance. Openly admitting her surprise that a 'salt-of-the-earth-type' person such as Mark could talk with dexterity and intelligence and that 'the physical world – the trades' was not in fact 'the place you ended up if you weren't bright or ambitious enough to handle a white-collar job', Kimball shows us the danger of defining people by what they do. In Kimball we find a highly educated woman who has travelled the world with her job, yet whose eyes are opened by an entirely different world, stunned by the happiness she finds 'pulling warm eggs out of a nest box'.
Shake things up…
So, what is the moral of the tale? Keep meeting new people, keep an open-mind and be true to yourself. Work out what is important to you and don't be afraid to question reality as you know it. Have the courage to live a life true to yourself, not the life others expect of you and remember, the most successful life is one which unearths what makes you truly happy. Fulfilment goes far deeper than an impressive job title and it will bring you fruits that money can't buy.
Watch an interview with Kristin Kimball here.