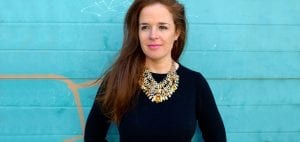 A lawyer turned Success Coach and Corporate Wellbeing Trainer at Melanie Pritchard Success Coaching, Melanie helps clients peak perform in their personal and professional lives.
Melanie has a particular interest in the high-stress culture of our increasingly 'always on' lives and the growing need for successful wellbeing strategies. Having worked in a variety of cultures and organisations and with a range of clients across the world, she's skilled at stepping into different people's maps of the world, helping to uncover what makes you tick and how to activate lasting change.
Coaching Specialisms:
Fast-Track Coaching: Empowering young professionals and middle managers to conquer obstacles, achieve professional goals and move towards promotion.
Performance Coaching: Helping professionals at all levels optimise performance in the workplace by supercharging confidence, resilience, communication, leadership and personal branding.
Career  & Exit Coaching: Supporting professionals who are unsure of their role fit to explore options, develop a clear vision and strategise for change whether optimising the current role, moving within the industry or a total career shift. Includes CV, application, interview and LinkedIn coaching.
Life Coaching: What happens at home impacts on work and vice versa which is why supporting employees in the round  breeds results. Whether optimising personal relationships, bolstering wellbeing or improving confidence or resilience, happy employees are productive employees.
Coaching Approach:
Melanie's approach is integrative, which means that she tailors her training and experience to your personal and professional development needs, whether coaching, NLP or mental health related. Melanie believes that once you understand what drives you and what's keeping you stuck, you can create an action plan which really works and change your life from the inside out.
Corporate Workshops:
A Mental Health First Aid Trainer (Mental Health First Aid England) and a certified Telephone Counsellor with Bristol Mindline, Melanie's interest in wellbeing extends from individual stakeholders to team coaching and wider organisational effectiveness. She delivers corporate workshops including:
Certified Mental Health First Aid Courses: 1/2 Day Awareness Course, 1 Day Skills + Awareness Course + 2 Day Mental Health First Aid Course
Manage the Conversation: A half day workshop designed to help managers spot the difference between stress and poor mental health and how to start and manage conversations with a complex workforce in a supportive way. It also equips managers with a toolkit to optimise their own leadership style and bolster their own and employee wellbeing and performance.
Mindfulness + Resilience Masterclasses (2 Hours)
Bespoke Careers Bootcamps: For universities and schools.
Clients:
Melanie has successfully worked with clients including Osborne Clarke, Simons Muirhead & Burton, BP Collins, The Bar Standards Board, Chadwick Nott, Network Rail, EDF, Nato, Shell, Ford, Microsoft, The Natural History Museum, Hearst UK, Balfour Beatty, The Princes Trust, Bluefin Group, The London School of Economics and Political Science, BPP Law School, The University of Law, The University of Bristol, Imperial College London and HM Prison Service.
Kind Words: 
"The last time I felt this inspired after a coaching session was when I was lucky enough to join a group coaching session at Google with the in-house coach, usually only reserved for very senior employees. Mel's energy is infectious. I cannot emphasise enough how finding her has made all the difference"
Star | In House Counsel
"I was referred to Melanie at a point when my I felt trapped in a frustrating role and working environment. She proved to be a lifeline and a joy to work with. I could not recommend her enough"
Vanessa | In-House Lawyer
"I was constantly stressed and feeling overwhelmed in both my professional and personal life, unable to clear my mind and change my practices. Upon one session with Melanie, I was able to recognise my strengths and identify patterns within my own behaviour that both help and hinder me. Obstacles have now been removed and my thought process has completely changed. Within weeks, I was performing better at work and am no longer 'taking it home' with me. Seek opportunity. Melanie has genuinely shifted the way I think and feel about myself and the life I am living. The things I want are clearer and within reach now thanks to her guidance"
Chloe Chambers | Careers Consultant | Imperial College London 
"I signed up with Mel after reviewing a few firms within the London area. I found her program to be the most comprehensive and proceeded accordingly. Her personal experience working in a corporate and then undergoing a career switch was very relevant to my own journey. Her positive energy and professional / structured demeanour really helped me clarify who I was, what makes me 'tick', and gave me an approach for my job search. I would highly recommend Mel. Her insight and capability were second to none"
Sandrine Palmer | Business Development Associate | Amazon 
"Phenomenal. Best training attended"
Gavin Jones | Head of Immigration | Osborne Clarke
"Informative, educational and inspiring! Superb tutor!"
Matt Calladine | Land + Development Director | Barratt Developments PLC
"Excellent, dynamic presenter, clear, pacy presentation slides and good amount of interaction"
Maryann Devally | Station Support Manager | Network Rail
"Mel was very personable and spoke with real passion and experience"
Mark Walker | Head of Assets | Network Rail
Qualifications & Certifications:
Qualified family lawyer (Mishcon de Reya and Burgess Mee)
Certified coach with the Coaching Academy, the world's largest training organisation for coaches
Neuro Linguistic Programming Practitioner with The American Board of Neuro Linguistic Programming
Telephone Counselling Skills Certificate for work on Bristol MindLine, a confidential freephone helpline providing a safe place to talk for people in distress
Certified Mental Health First Aider with MHFA England and MHFA Trainer. This helps clients identify, understand and help a person who may be developing a mental health issue, reducing stigma and financial cost in the workplace
Member of The European Mentoring and Coaching Council, The International Coaching Federation, The Career Development Institute and The Association of Graduate Careers Advisory Services
First Class Degree in English Literature and French, a Distinction in International Business and a fluent French speaker
Press & Publications:
Melanie writes a variety of articles on mental health and wellbeing for the FT, The Huffington Post, Grazia, The Lawyer, Legal Week, HR Zone, The Law Society Gazette and Elephant Journal and produces The School of Success podcast on a range of topics from relationships and careers to confidence, resilience, communication and wellbeing in the workplace.. She has recently co-authored a soon to be released book, Shift: A New Era Begins.